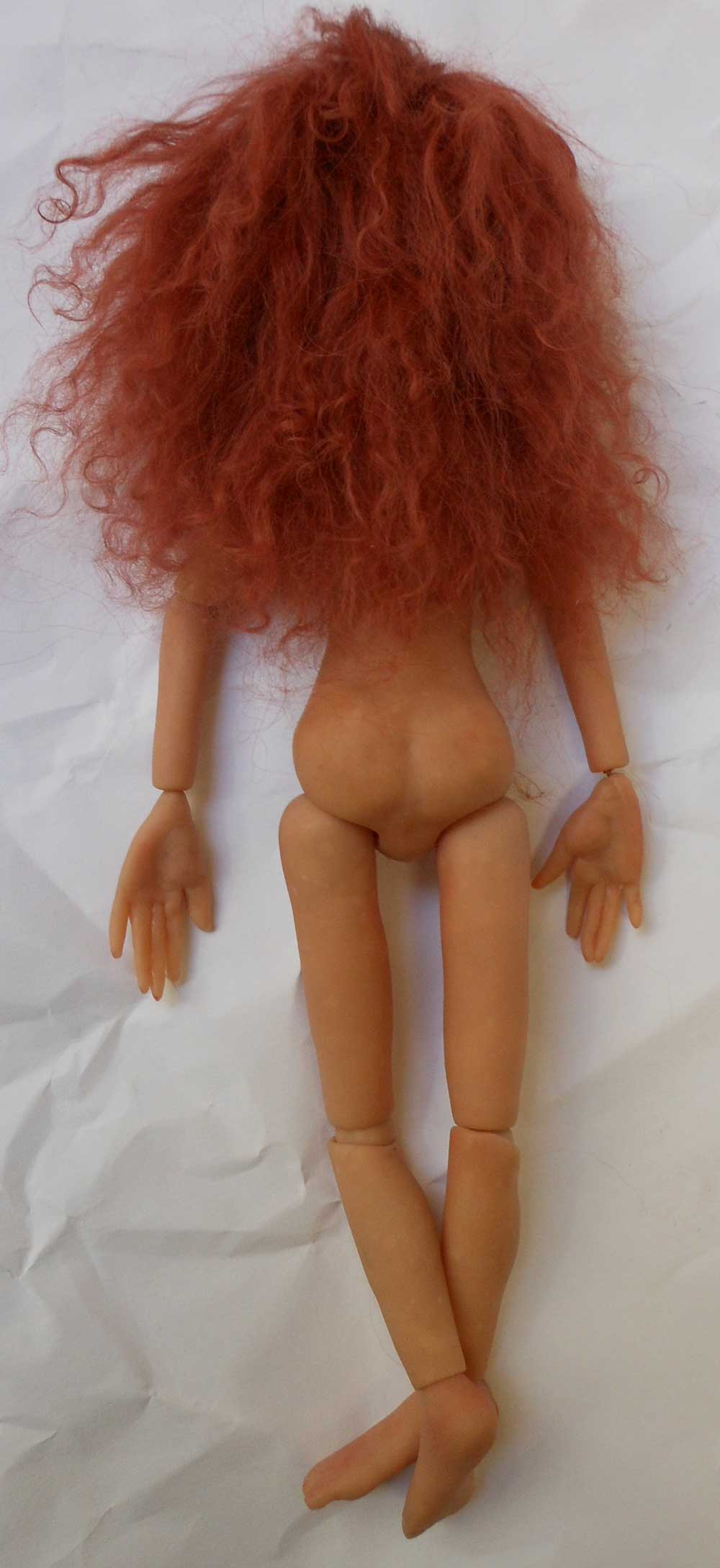 Aurora Rose is the first complete polymer clay ball joint doll that I made. She's built of Kato Polyclay over a temporary paper armature and is almost 13 inches tall. Her auburn hair is made of Tibetan lambs wool.
She has a set of cotton lawn hand-embroidered summer weight jammies, and a roomful of paper mache furniture awaiting the accessories that will make it complete. I have a lot of little projects lined up for her–books, potted plants, jewelry and shoes, games and art supplies, a doll and teddy bear…and of course, lots of clothes. There's even a polymer clay and wool cat in the works.
Check back in to see her armoire, bed, bookshelf and table, trunk and all the goodies that go with as I get them all assembled. Some you can find on the projects page, like the wire hangers for her armoire.